Description
Osram Halogen Photo Optic Lamp 240V 300W
Osram Halogen Photo Optic Lamp 240V 300W
64515
240V
300W
F 2 A
Halogen Photo Optic Lamp
This tungsten-halogen lamp is a high pressure lamp which in operation can reach temperatures of up to 900°C.
In extreme cases or by inexpert handling explosion of the lamp is possible with consequent damage to the fitting or injuries to the person(s) involved.
In order to reach the maximum of safety the following points should be carefully read and observed :
The lamp must be used only in enclosed luminaires which in case of an explosion prevent hot lamp parts from leaving the luminaire.
Disconnect power supply and allow the lamp and the luminaire to cool off sufficiently before inserting or replacing the lamp and/or fuse.
Take care that the single based lamps are inserted straight and not tilted; push one end of double based lamps as deeply as possible into one holder, until the other end of the lamp can be pushed into the other holder.
As a precaution always wear protective glasses and do not use force when inserting the lamp.
Do not touch the lamp with bare fingers; remove fingerprints or other stains with alcohol and rub the lamp dry.
The protective hood of the lamp (if available) should be removed only after the lamp has been inserted.
Use the lamp only in luminaires protected with fuses of the value listed in the annexe.
Avoid improper operation of the lamp e.g.
-with overvoltage or for longer periods than prescribed for the fitting,
-in other burning positions than recommended by the manufacturer,
-with fuses and other components not designed for the lamp type or wattage.
Important note for component manufacturers :
In order to ensure proper and safe lamp operation, it is important to observe certain conditions.
Ask the lamp manufacturer, therefore, for the latest technical data sheet.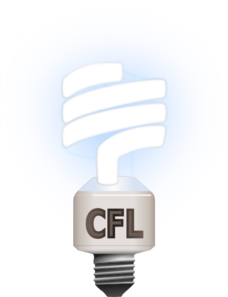 More Lights/Bulbs